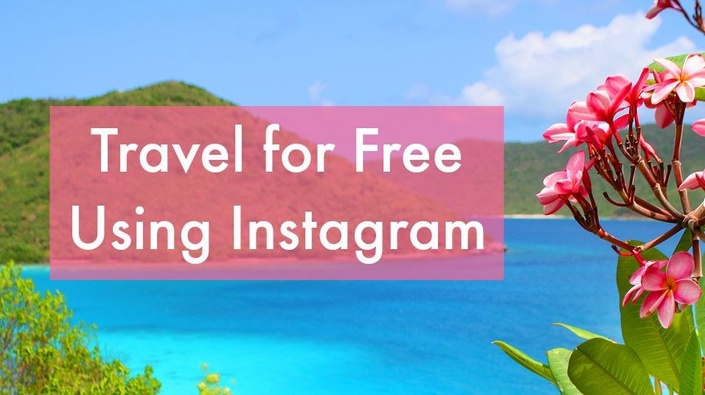 Travel For Free Using Instagram
Ultimate Guide to Use Your Social Influence To See the World
Enroll in Course
Want to travel more this year? Want to do it for free?
Of course you do!
Imagine being the first to dine at new restaurants, experience new theme parks, or stay at a new hotel. Think of what it would mean to saves hundreds or thousands of dollars on your next family vacation.
You see, I have been traveling the world for nearly two decades as a travel influencer.
And it is really, really awesome. I won't lie!
Everywhere I go, every person I meet asks me the same thing. "How do I get your job?"
I decided to spill the beans. That's why I created this course, Travel for Free Using Instagram.
This course is the ultimate guide to building an Instagram account and social media presence that will help you to travel more for free.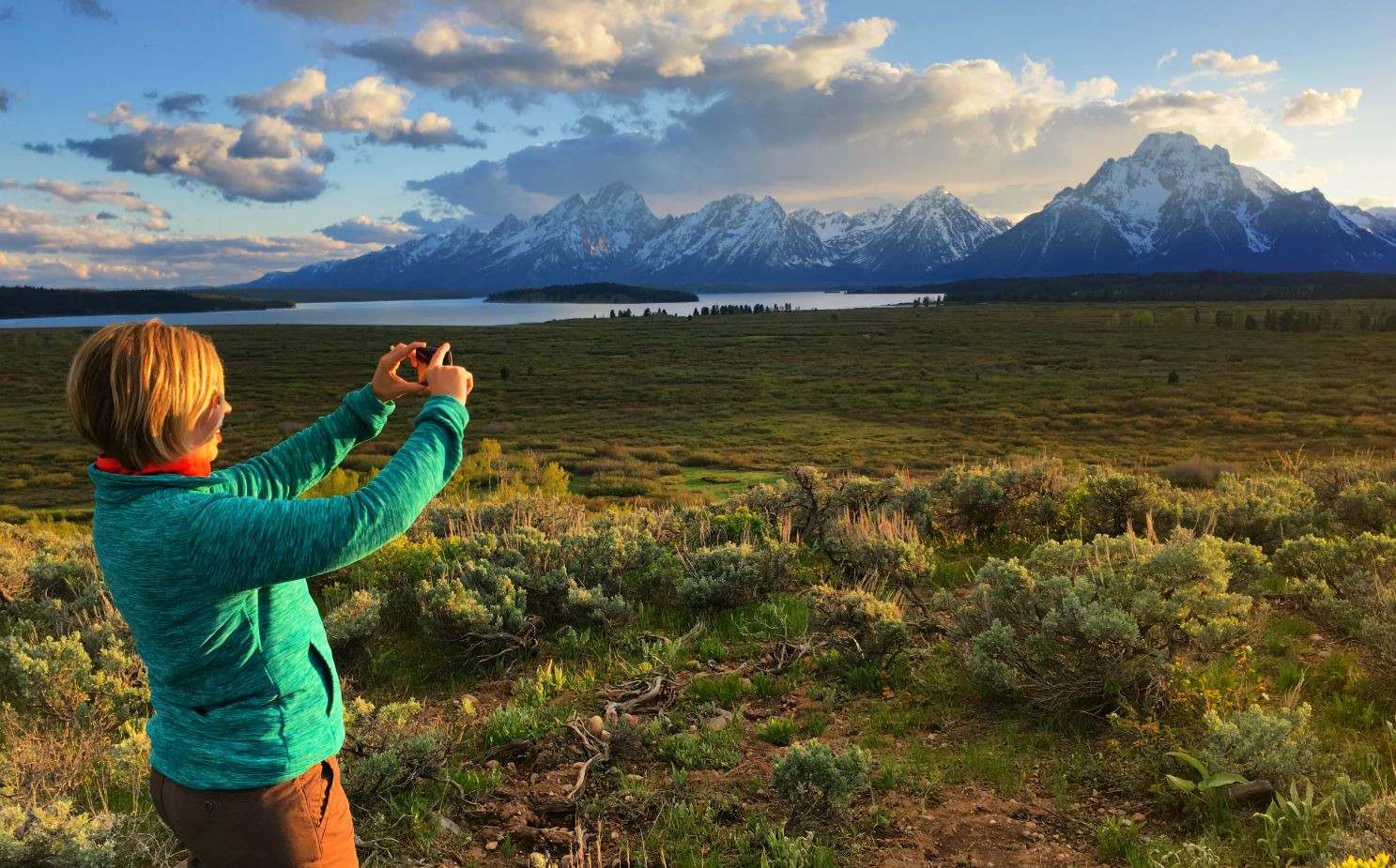 I am not joking. It is possible to use your Instagram influence to see and experience new places, new foods and new attractions that you never thought would be possible.
You will save thousands of dollars on travel expenses, and score once-in-a-lifetime invitations to private events and trips that you couldn't even pay to attend.
It is a dream job.
As with most dream jobs, a lot of people want to do it. But not a lot actually accomplish the dream because they don't have a blueprint of how to start and what to do.
When you enroll in Travel for Free Using Instagram, you don't have to worry.
You have the road map to start saving thousands in travel costs. As soon as you start making a few changes to your Instagram account, and use the tools in the course to reach out to travel destinations, you could see INSTANT results.
Think of what it would mean to get some of that travel for free.
You could save $400 a day on theme park tickets for your entire family.
Imagine getting a $300 hotel room for free or at a dramatically reduced rate.
Enjoy a complimentary wine tasting at a local winery.
Or indulge in fine dining at a fancy restaurant.
Yes, it is true. You could save hundreds or thousands of dollars on those travel plans right now if you know how to use your social media influence to work with travel destinations or get invited on press trips.
Whether you are just starting out on Instagram, or have been posting for a while, it is absolutely possible!
Make no mistake about it, though. It does require work. This is not a get-rich-quick scheme. The effort that you put into building a reputable travel-friendly Instagram account will have a snowball effect. You will suddenly start getting invited to more and more events.
How do I know this?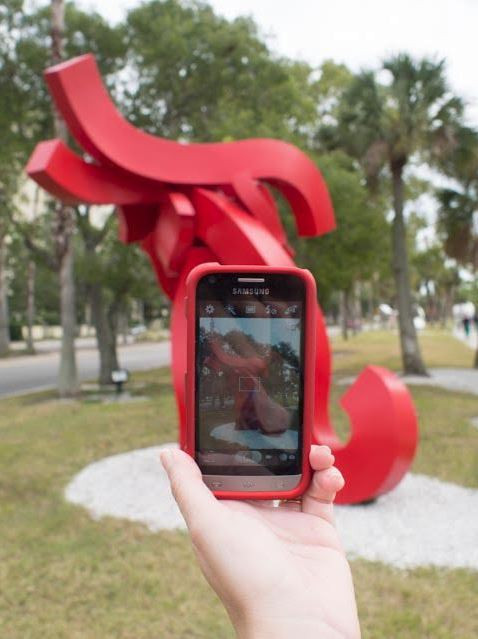 I was just on a press trip for a major entertainment destination. Sure, they invited hundreds of traditional print and TV journalists from across the country. Yet here's the thing. I wasn't invited because of my print journalism credentials. I was invited because of my Instagram influence. And I wasn't the only one.
Instagram-only press trips (where a company offers you free transportation, lodging, attractions, food and more for coverage) are the hot new thing in the travel industry.
YOU can get an image or video out to the world in seconds. YOU can share your personal photos that capture the excitement of the moment, without being constrained by editors. YOU can unabashedly and enthusiastically say how much you love a city.
That is why the travel industry is so open to working with YOU!
And YOU can be a part of it. You've just got to know how to style your Instagram feed to attract travel destinations. And you need to know how to professionally work with the travel industry.
That is why you must enroll in Travel for Free Using Instagram now!
Let me tell you, the way that Instagrammers are being courted by public relations professionals to attend travel events and press trips has never, ever happened before!
I know a LOT of professionals in public relations, travel marketing companies, and the travel field after working in the industry for so long. They all privately confess to me that travel coverage is soon going to be mainly social media and video.
Because no want wants to read about travel any more. Potential travelers want to live their travel dreams in photos and videos. And they can do that through you and your Instagram!
I can't urge you strongly enough to start creating a travel-friendly Instagram account NOW!
Do not wait! Every day that you put it off is another day where you could have been invited to an awesome restaurant event and eaten a five course meal for free. Or had a complimentary stay in an ocean-view hotel room. Or had fun in a theme park with your entire family at no cost to you.
Your Instructor
Hi! I'm Kim and I am a travel addict! My desire to see the world inspired me to figure out how to work in the travel industry - and wow, I have never looked back! I have been blessed to produce content for some of the biggest names in the travel industry, including American Airlines, Disney, Marriott, Doubletree, National Geographic Traveler, AAA and more. I travel the world on assignment, enjoying and promoting destinations in places as France, Spain, Wales, Canada, Mexico, Croatia and more. As a digital influencer, I take my job seriously, but am rewarded with some great perks, including complimentary travel, dining and unbelievable once-in-a-lifetime experiences that I share with my followers. Follow my adventures on Instagram at @Kimberly_button.
You have got to get a jump start before anyone else does. You have got to get your Instagram account looking professional and appealing to travel reps that are out there RIGHT NOW searching for new talent and new influencers that they want to be working with.
Are they looking at your Instagram account and passing you by?
You might never get this opportunity to work with them again.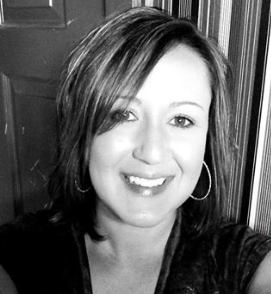 Before Kimberly's course, I had no idea the travel industry paid digital influencers on Instagram to share their message. After going through Kimberly's course, I now have a clear idea how to formulate my brand on Instagram, get a substantial amount of followers (the right way!) and get noticed by brands. Additionally, Kimberly's course provided me with great tips on how to make my pictures even better with just a few simple tools. I think the most important part of the course was understanding how to pitch brands in the most effective way. The bonuses Kimberly provided definitely help with this as well. I'm very excited to get started becoming a travel influencer through Instagram and I feel like this course gave me exactly what I needed to be successful.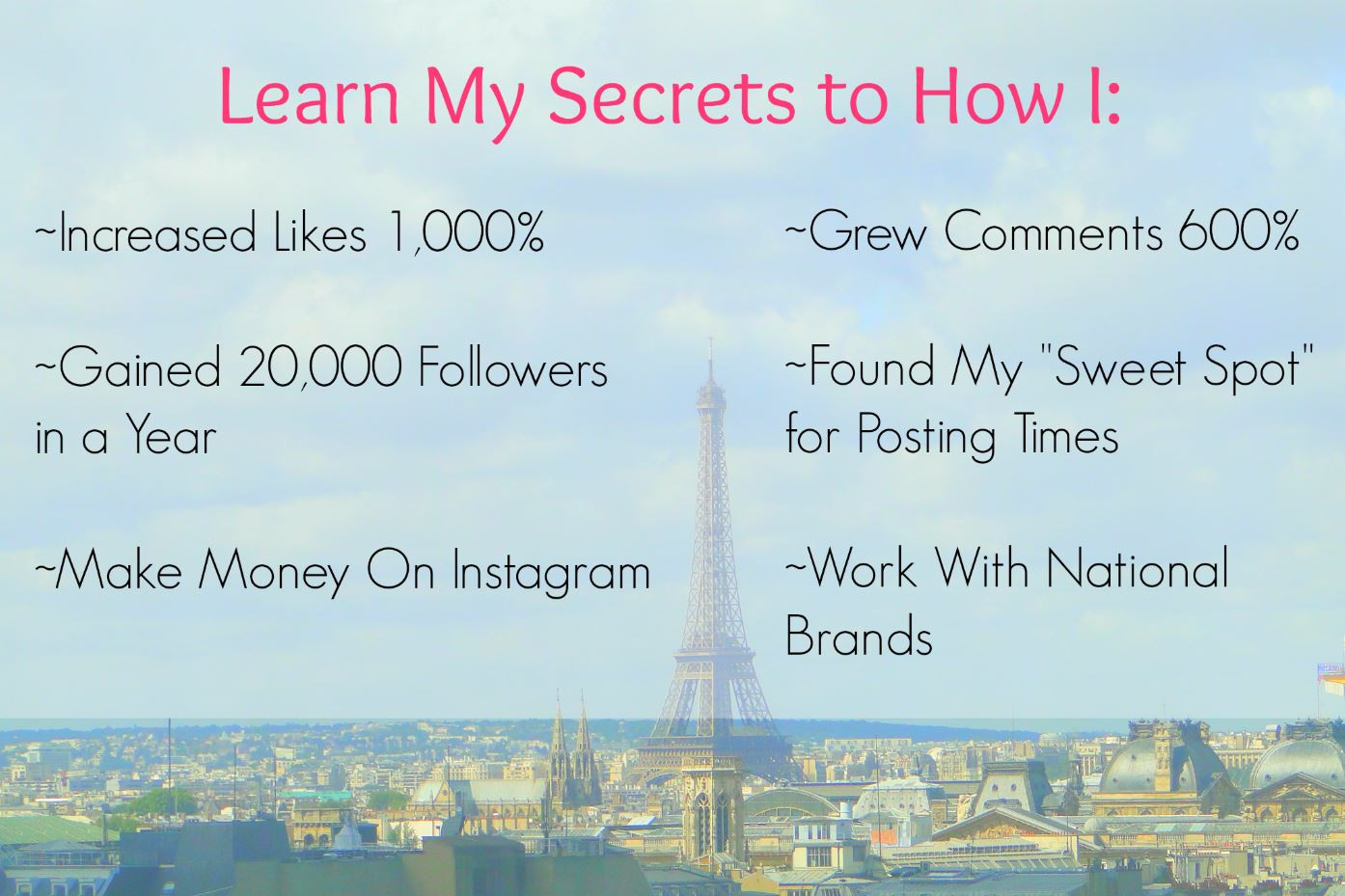 Creating a professional Instagram account that allows you to travel for free doesn't mean just posting some more photos of your family vacation.
Far from it.
In the Travel for Free with Instagram course, I walk you through the quick and easy steps to turn your Instagram account into a professional travel-friendly account that will make travel representatives take notice.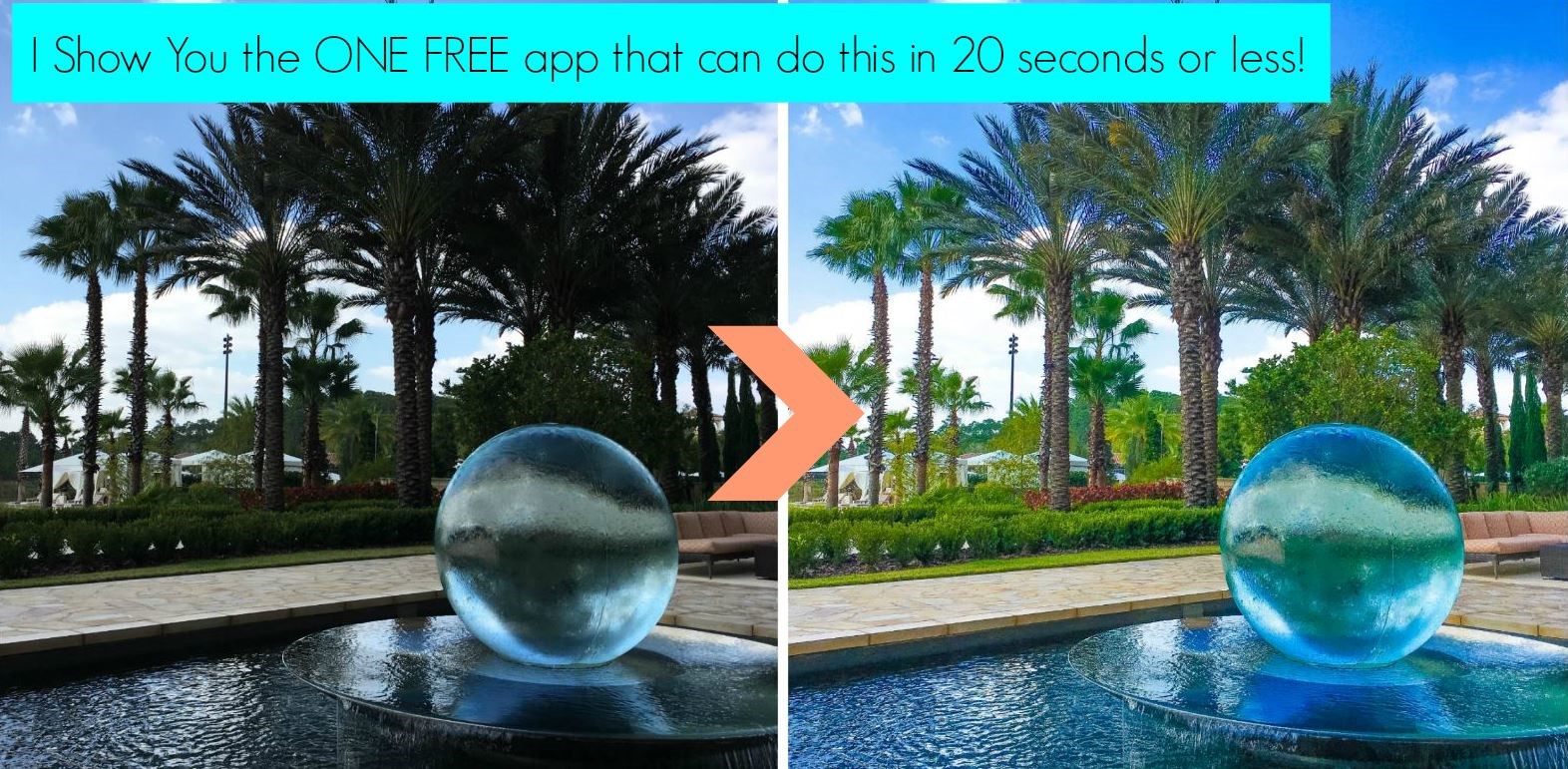 Not only that, but I will walk you through the steps of contacting travel destinations and asking to work with them for a media trade. What is a media trade? It's when you use your social media influence to promote a destination in exchange for complimentary travel.
PLUS, look at these bonuses!:
Letter Templates to Contact Travel Brands TODAY!
+
More than 50 Travel Hashtags for Higher Engagement
+
The Best Ways to Make Money on Instagram
+
Conferences to Attend For Travel Opportunities
Course Curriculum
Introduction
Available in days
days after you enroll
Module 1: Brand Yourself
Available in days
days after you enroll
Module 2: Is It All About the Numbers?
Available in days
days after you enroll
You truly do not have a moment to waste.
Every day that goes by is one more day that you could have been traveling and seeing new places and experiencing new things. Instead of wasting time and wondering 'What if?' or 'Should I really do this?'
What are you waiting for? Start enjoying life NOW!
Frequently Asked Questions
When does the course start and finish?
The course starts now and never ends! It is a completely self-paced online course - you decide when you start and when you finish.
How long do I have access to the course?
How does lifetime access sound? After enrolling, you have unlimited access to this course for as long as you like - across any and all devices you own. Plus, you get all future updates, additions and upgrades to the course.
What is your return policy?
This course teaches you tips, techniques, and skills to improve your Instagram on all levels and every niche. As there is no way to return that information, there is no refund policy. The course will reward you if you put in the work and do the strategies and tips recommended. You might need to reach out of your comfort zone a little bit by contacting people using my pre-written letters and scripts, but the benefits are going to be awesome!
What if I am brand new to Instagram?
First, welcome to one of the fastest growing social media platforms! We're glad to have you here. This course does not teach beginning skills for Instagram, however, there is a lot of information that will help you develop your account professionally right from the beginning. You can combine this course with some basic introduction and do great things!
Can I find this information on the internet?
The internet is a great source of bits of information scattered everywhere. But you are never quite sure of how reputable it is. I have combined all of my tips and techniques from years of experience in one course that saves you loads of time. As we all know, time is precious. Wasting time doesn't let you further your career faster or give you the opportunity to start traveling more today!
I'm scared to make this investment. Is it worth it?
I understand. I'm always scared when I make the decision to further my career, because I don't know if my efforts and investment will be rewarded. Imagine what it would be like, though, to stay in a very nice hotel room for free. Or get complimentary tickets for your family to an attraction. Once you have used your social media influence to save money on travel (that you would have paid for anyway), the benefits just keep increasing! Long after you have earned back your initial investment, you will continue to be rewarded with travel opportunities and experiences.